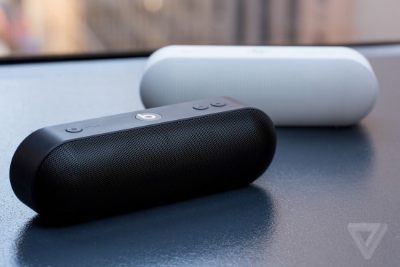 Apple's Beats Pill+ speaker is now available for purchase. The new Bluetooth speaker was announced earlier this month and will technically exist in Apple's Beats family of speakers between the Pill and the Pill XL.
The Beats Pill+ features a fresh design, improved stereo audio, a Lightning port, and up to 12 hours of battery life. A new application, available in the Google Play Store and from the iTunes App Store, will allow you and your friends to control music remotely, or add a second speaker to expand the experience to additional rooms.
Each $229.95 Pill+ comes with a soft carrying case, a Lightning to USB-A cable and a 12.5W power adapter.